Virtual School Info Nights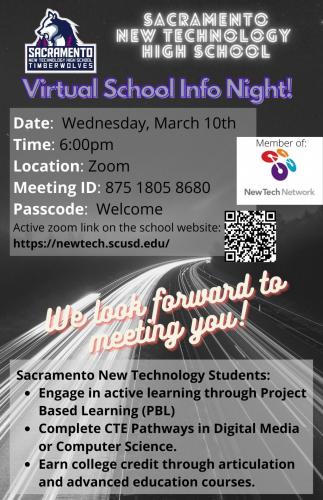 Choosing a high school for your current 8th grader is more important now than ever!
We'd like to invite you to come and talk to our Principal, Counselor, Teachers, and Current Students to find out if New Tech is the fit you are looking for.
We encourage you to explore this website to find out more about our amazing school and formulate some questions to ask during our info night.
We are a small, tuition free, public charter school. We look forward to meeting you!
Please join us on zoom: https://scusd.zoom.us/j/87518058680
Passcode: Welcome
Next Meeting: March 10, 2021
Time: 6:00pm